WKU Campus Visits and Tours
Western Kentucky University
WKU Campus Tours
---
A Western Kentucky University campus tour is your opportunity to visit our beautiful campus on the hilltop overlooking Bowling Green, KY. You'll hear from our student tour guides about our majors and academic programs as well as the variety of student clubs and organizations you can be a part of, including Greek Life, marching band and our student newspaper, the WKU Herald. We have nearly 20,000 students, and we hope that you'll become one of us — a WKU Hilltopper.
The WKU Admissions Office believes that campus tours are an important part of your college search, because schools have personalities too! It's not just about walking around; it's an opportunity to see if your personality matches ours. At WKU, we're all about spirit, and we take pride in our students' drive to seek an education, better themselves, and climb hilltops beyond our campus. We strive to model our first president's motto "The Spirit Makes The Master," and we love our mascot Big Red, the representation of our collective spirit, who appears at our Division I sporting events.
Experience Bowling Green, KY After Your WKU Campus Visit
As the third-largest city in Kentucky, Bowling Green is known for its dining scene, tourist sites, and being the corporate headquarters for several major companies. The city of Bowling Green is often ranked as one of the best college towns and was profiled in Reader's Digest as one of the Nicest Places to Live in America. Here is a list of attractions, museums, parks, and more that you can enjoy after you tour our Bowling Green campus.
Self-Guided or Virtual Tour of WKU
Want to take a self-guided tour? Simply download our free iWKU app. The tour feature is located within the "Campus Info" section of the iWKU application.
We've created a virtual tour if you can't wait to get here or if you are unable to visit. You'll see our campus landmarks, hear from a current WKU student, and take a look inside a residence hall room. View our virtual campus tour to learn all sorts of fun facts about campus or check out the interactive campus map.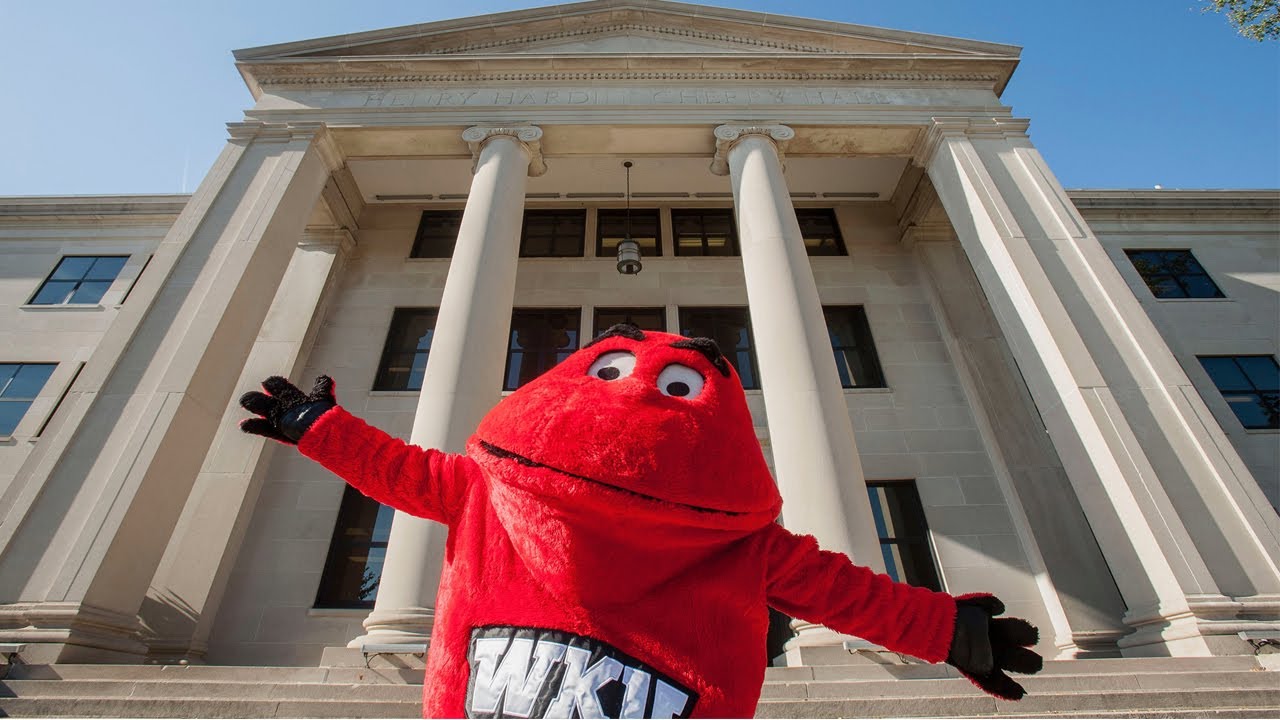 WKU Group Visits
Interested in bringing a large group of students to visit one of the most beautiful college campuses in the South? Check out our Group Visits page to see what options are available for your group!
Sign Up for a Western Kentucky University Campus Tour
WKU is looking forward to welcoming you to our campus! Sign up for a campus visit or request more information about Western Kentucky University.
FAQs about Western Kentucky University Admissions Tours
We suggest that prospective students sign up for a tour as soon as possible. Tours begin at the Augenstein Alumni Center, where the admissions staff give a short presentation. Then your guide will show you the campus, the student union, and the inside of a residence hall.
If you don't see your question in the FAQs below, you may contact us at 270-745-2551 or tours@wku.edu.
Come Visit Western Kentucky University!
Consider a WKU campus tour—the Admissions Office looks forward to your visit. Sign up today!
---
Some of the links on this page may require additional software to view.